Display a vintage or professional aesthetic with wood doors of your preferred wood species. The timeless choice for comfort and confidence.
Thick and sturdy wooden doors.
Whether you go with modern and sleek teak, or a rustic oak or mahogany, wooden doors convey a sense of security and warmth that other door types just cannot match. With a stunning finish and imposing stature, it's no wonder why companies all over the world still choose to have their doors made out of wood.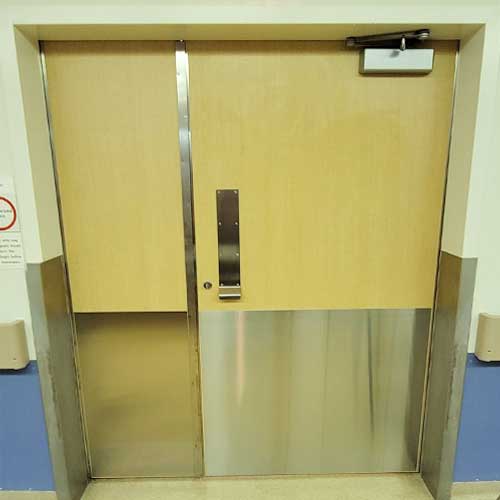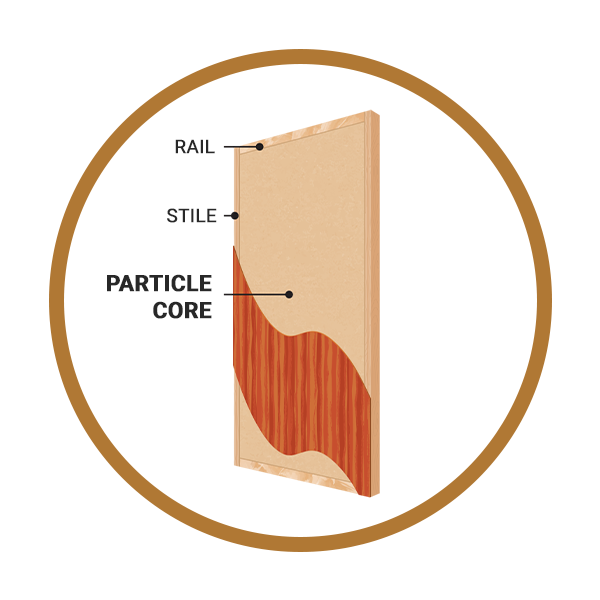 Low cost, durable and readily available, particle core doors are made of ground up wood glued together to create the door's core.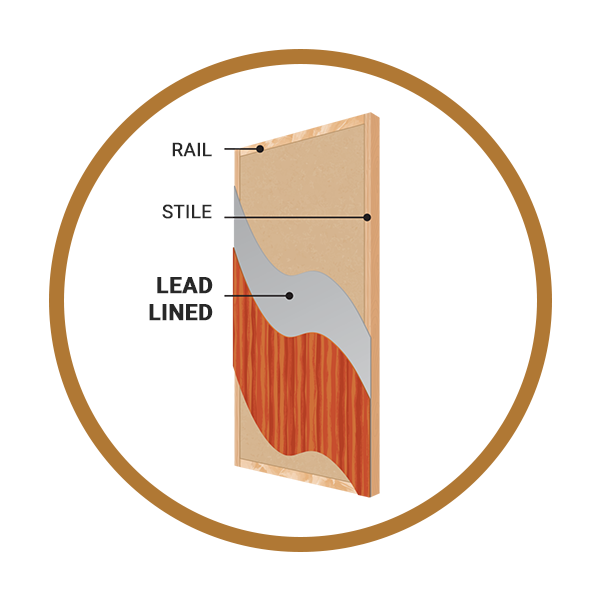 Useful for hospitals and laboratories for achieving radiation protection, we provide lead-lined doors in wood and steel options.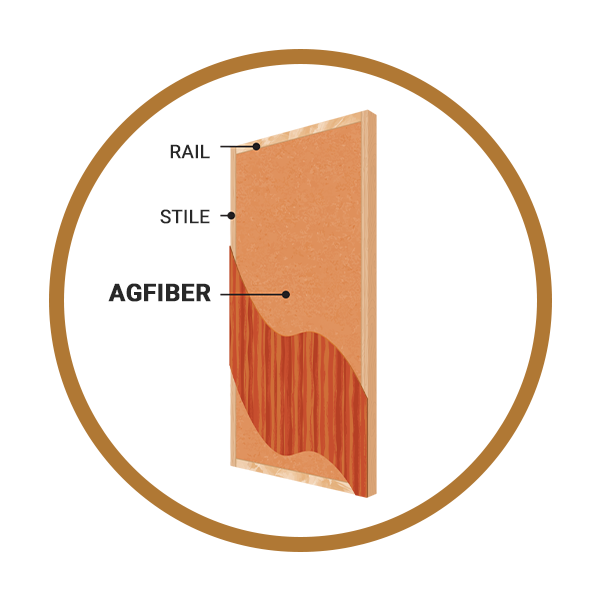 Developed for greener building applications, Agfiber is nearly identical to wood in all aspects. Doors Plus More Agfiber is 100% recycled fibre, derived sustainably and responsibly.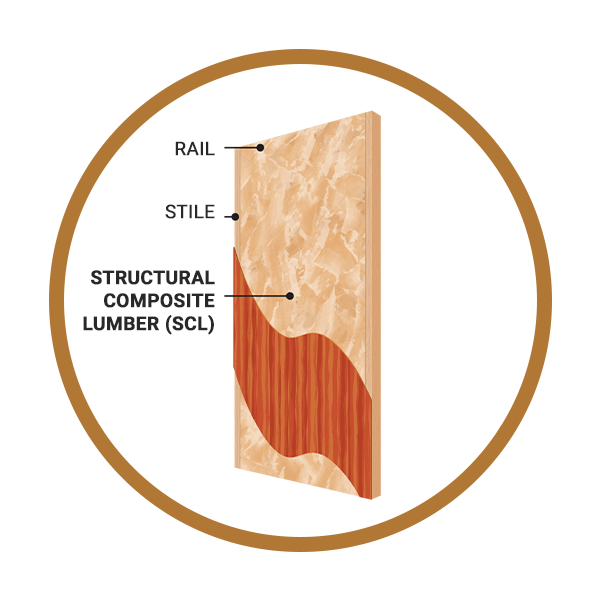 Structural Composite Lumber (SCL)
Much more durable than traditional particleboard cores, structural composite lumber (SCL) is made of strands of various species of wood that are fused together using resin.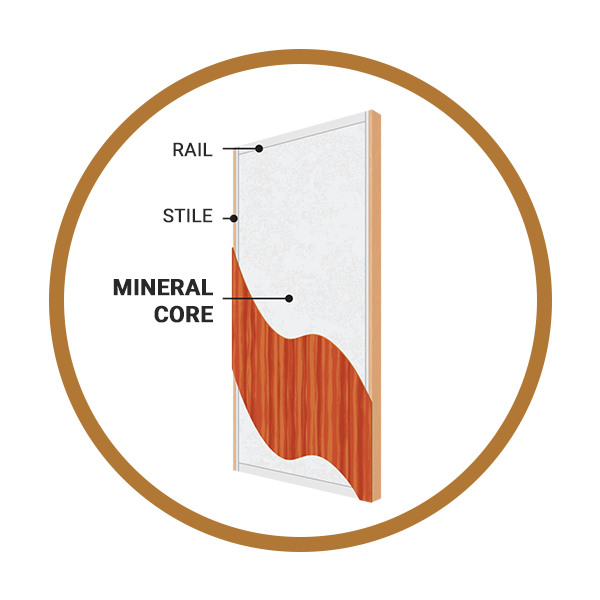 Mineral-core doors are made with non-combustible minerals to prevent fires from spreading and are fire-rated for 45 minutes or more.
 20 X 54 MAXIMUM WITH 20 MINUTE FIRE RATING
 SEALED UNITS CANNOT BE FIRE RATED – AIR SPACE BETWEEN PANES HEAT UP FAST AND WILL EXPLODE
 90 MIN FIRE RATING MAX 100 SQ FT
 45 MIN FIRE RATING MAX 1296 SQ FT, MAX HEIGHT 54″, 6″ FROM LOCKSET
FIRE RATING MUST BE SELF CLOSING (CLOSER REQUIRED)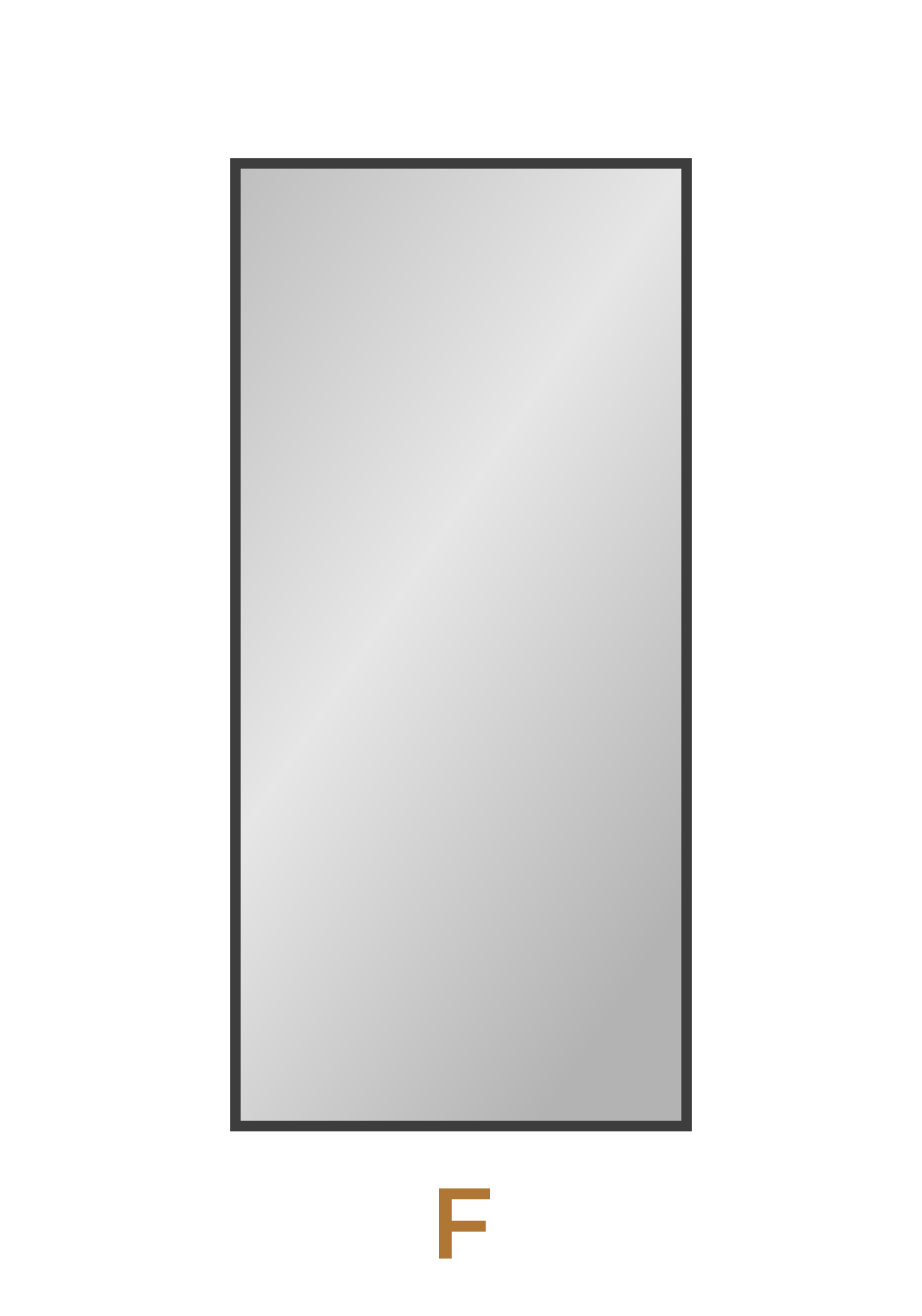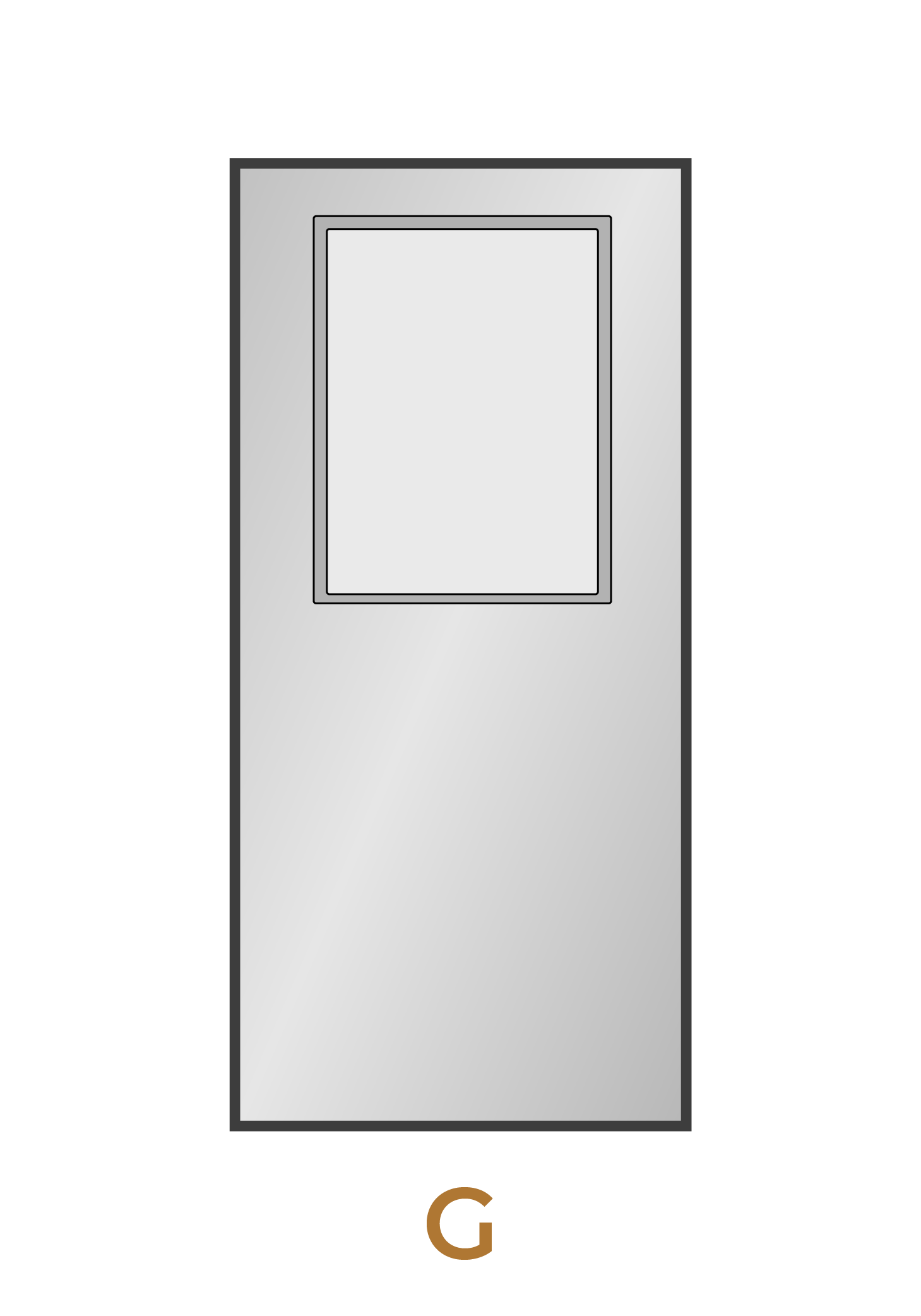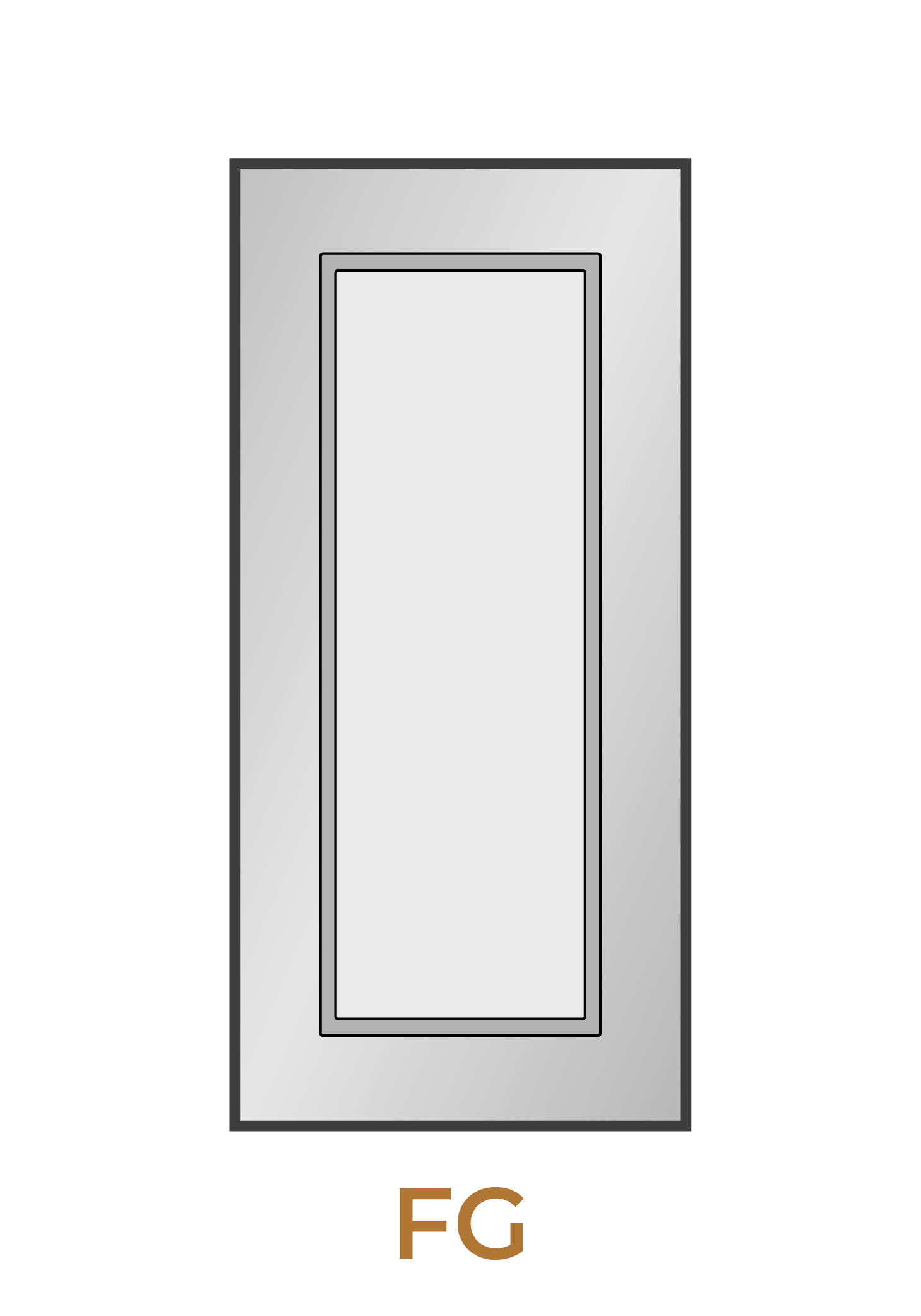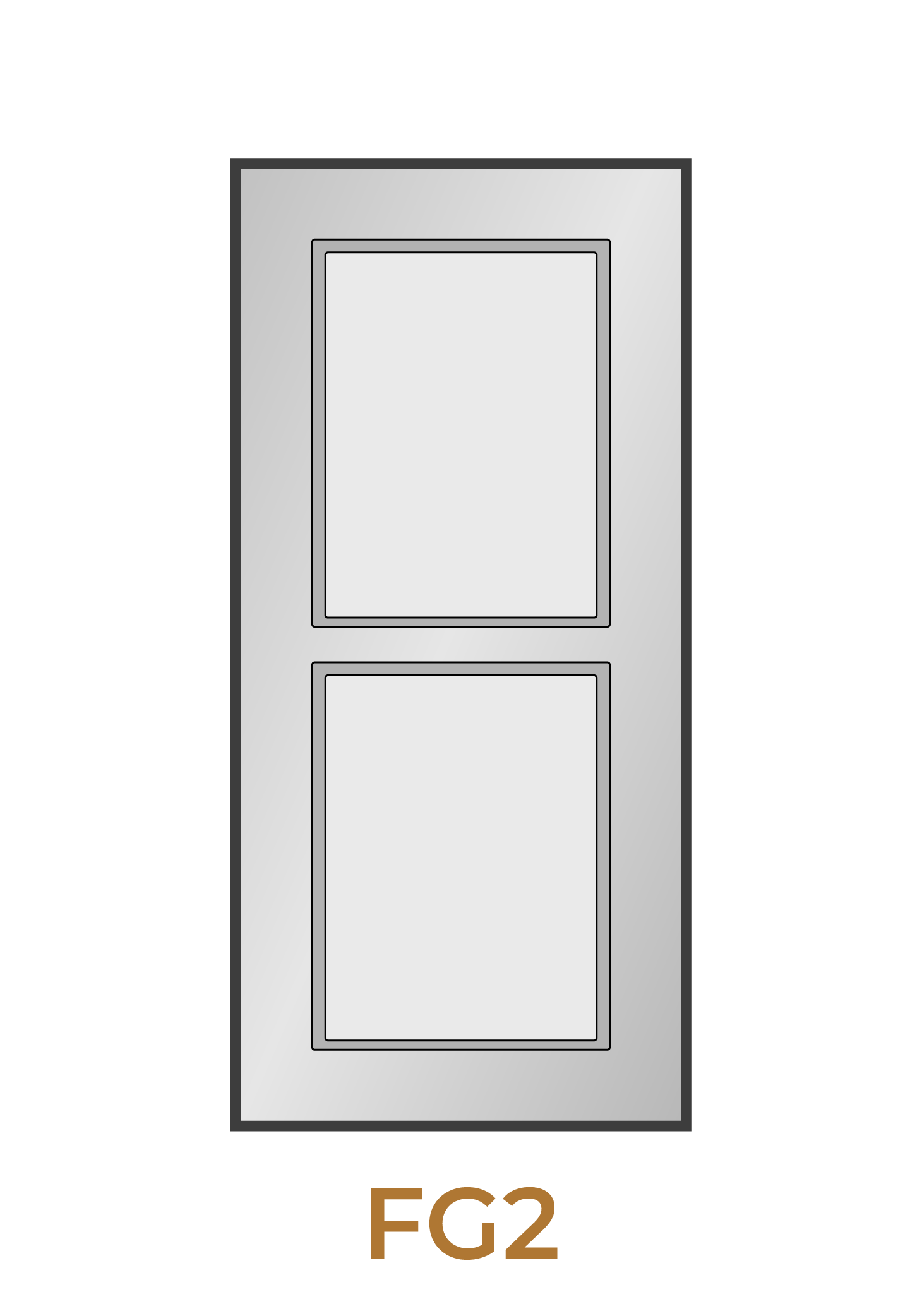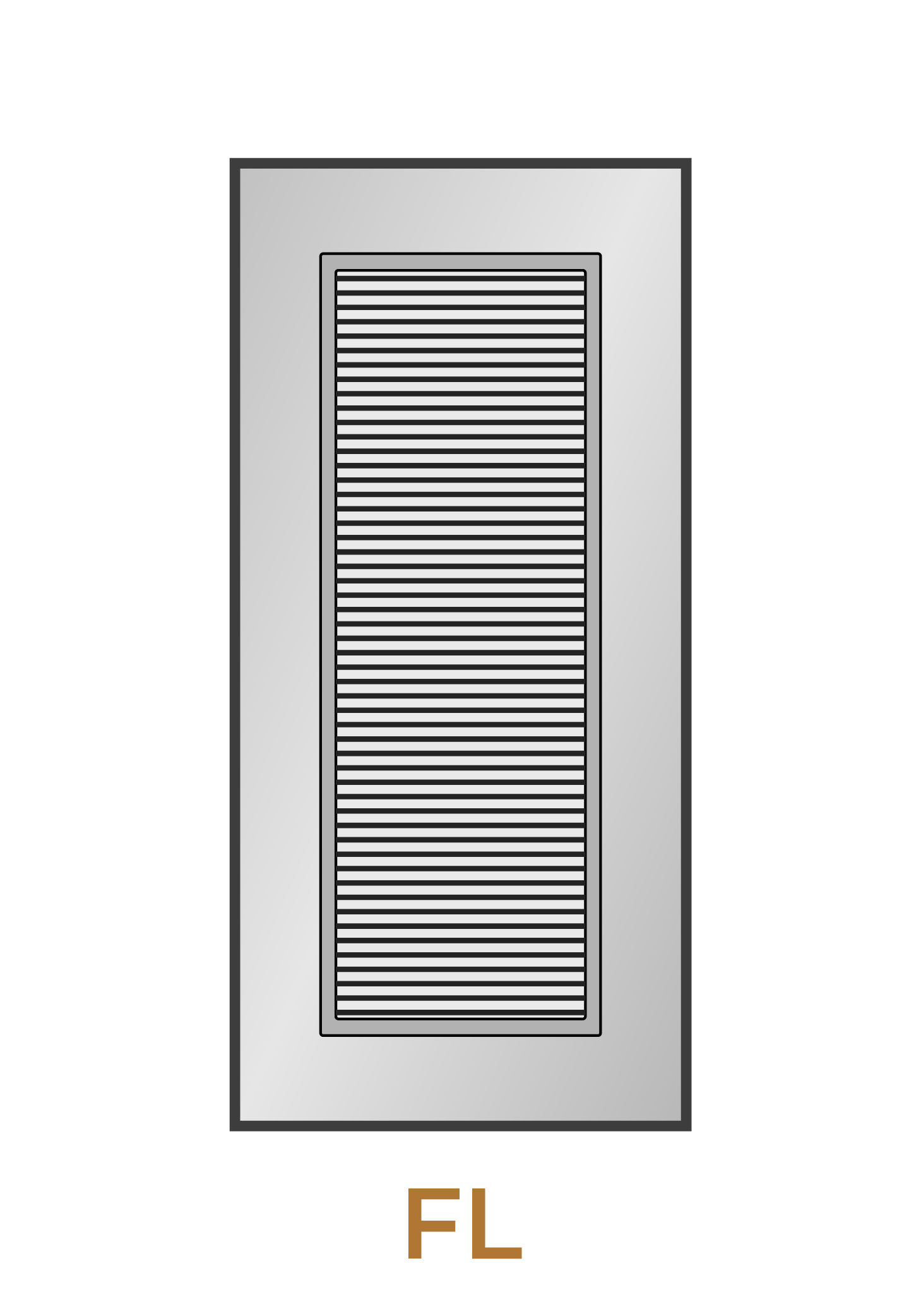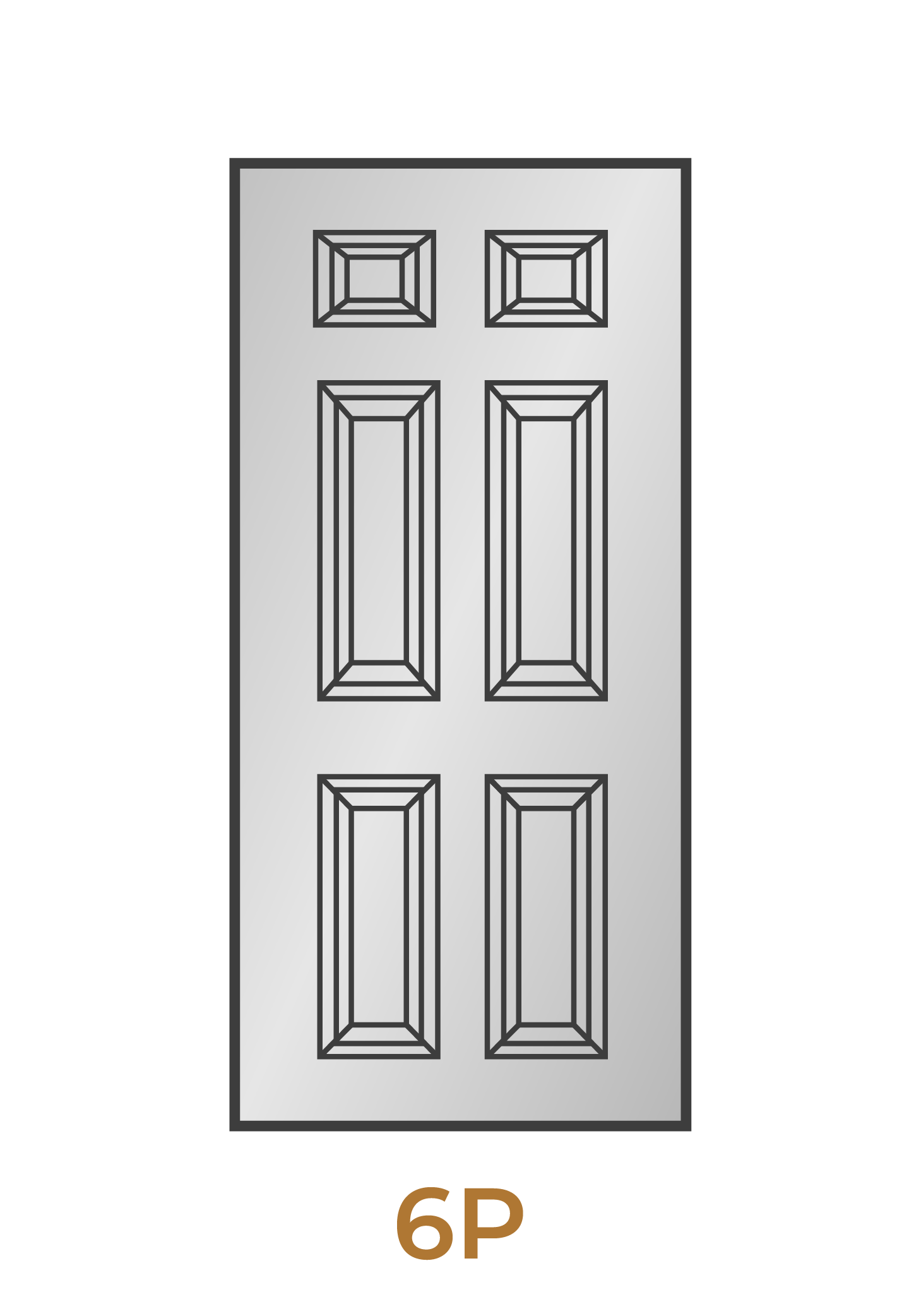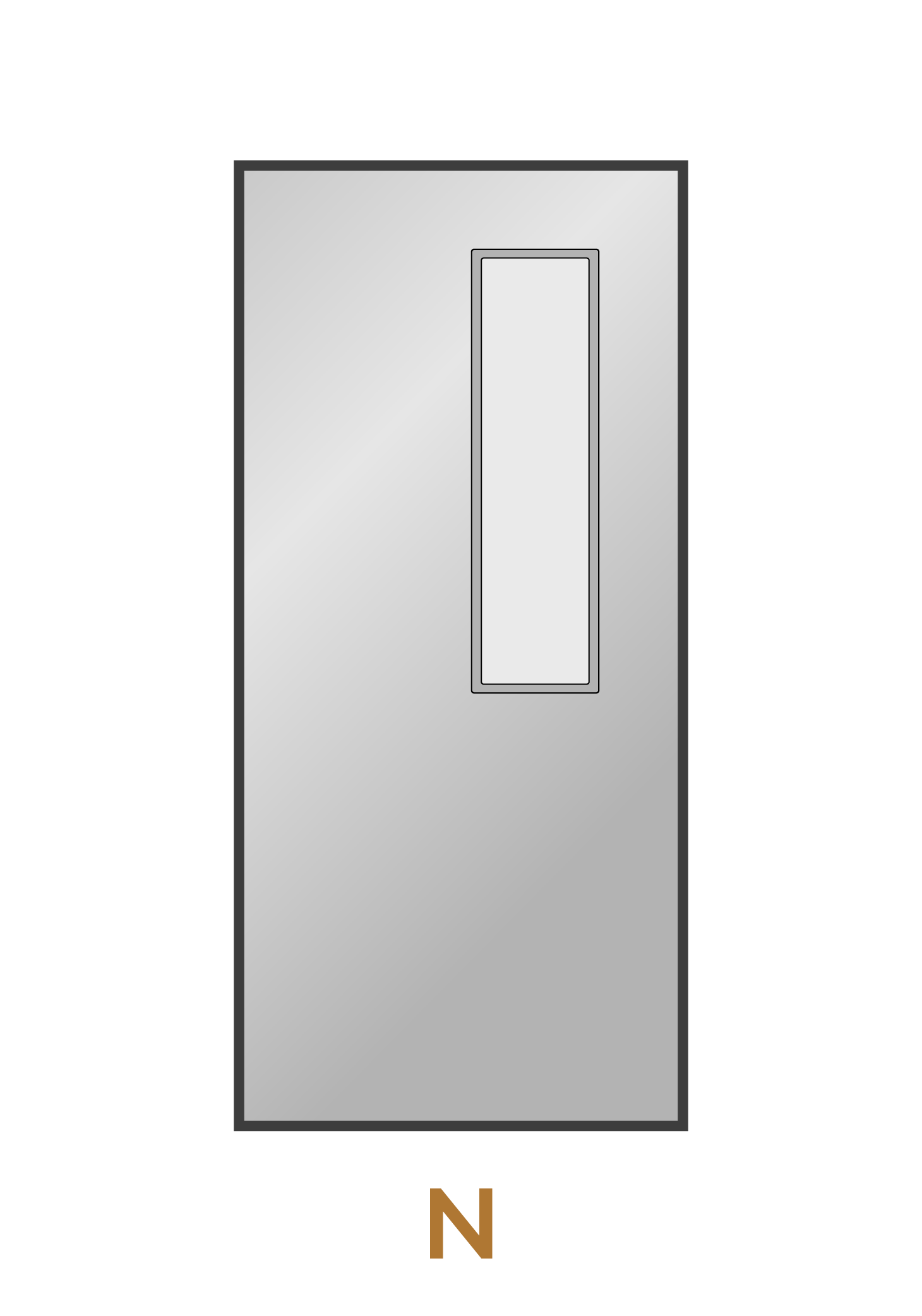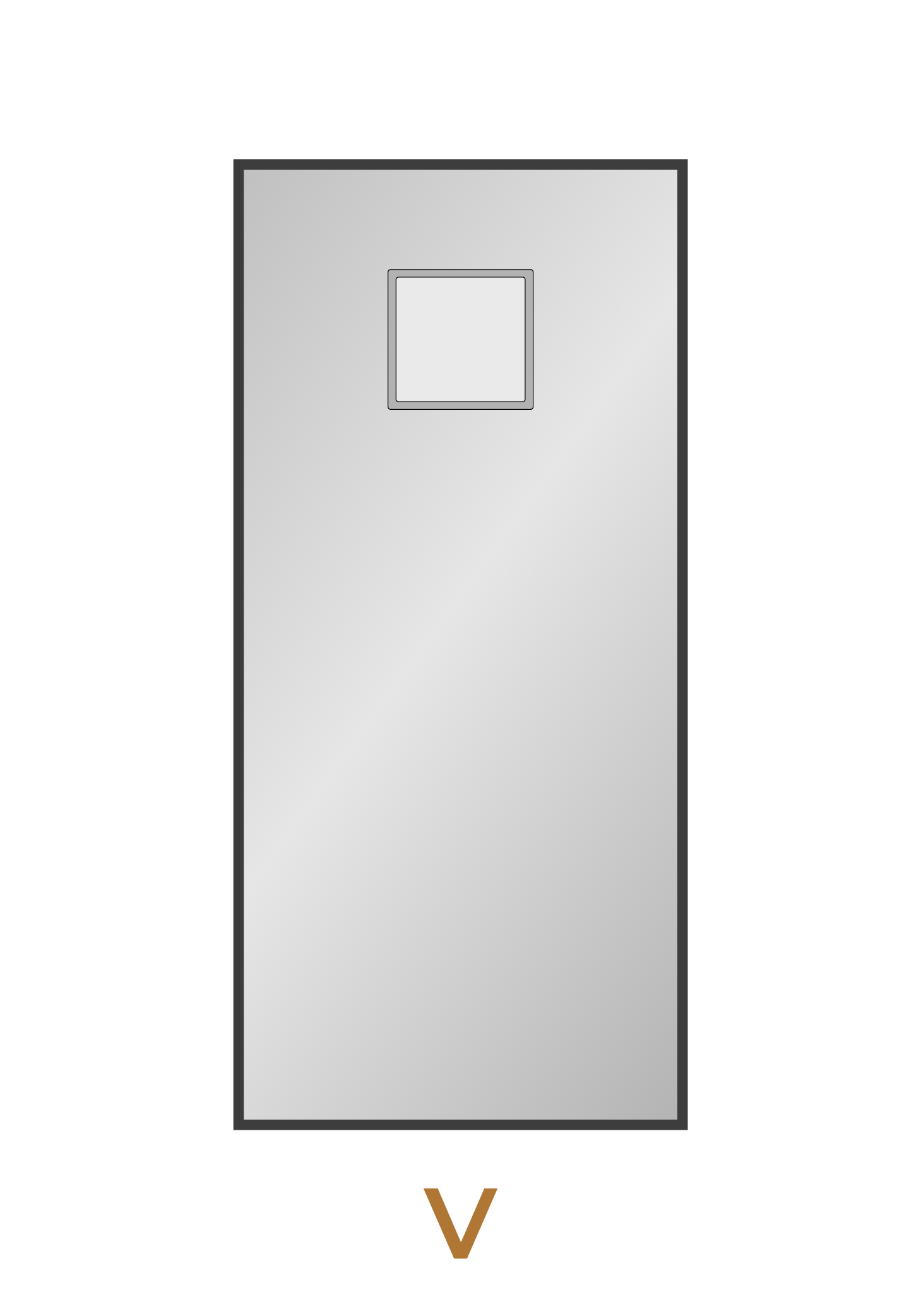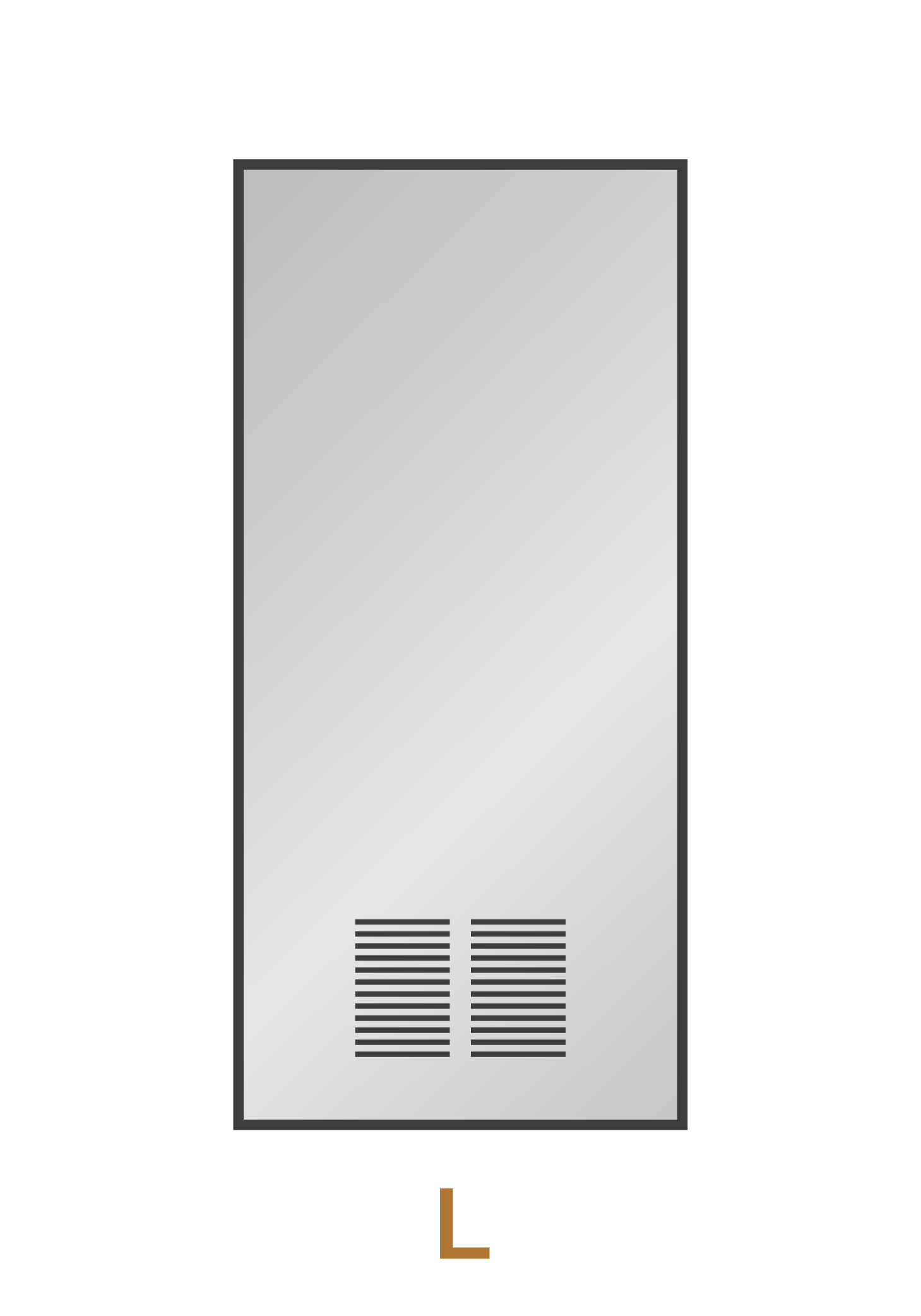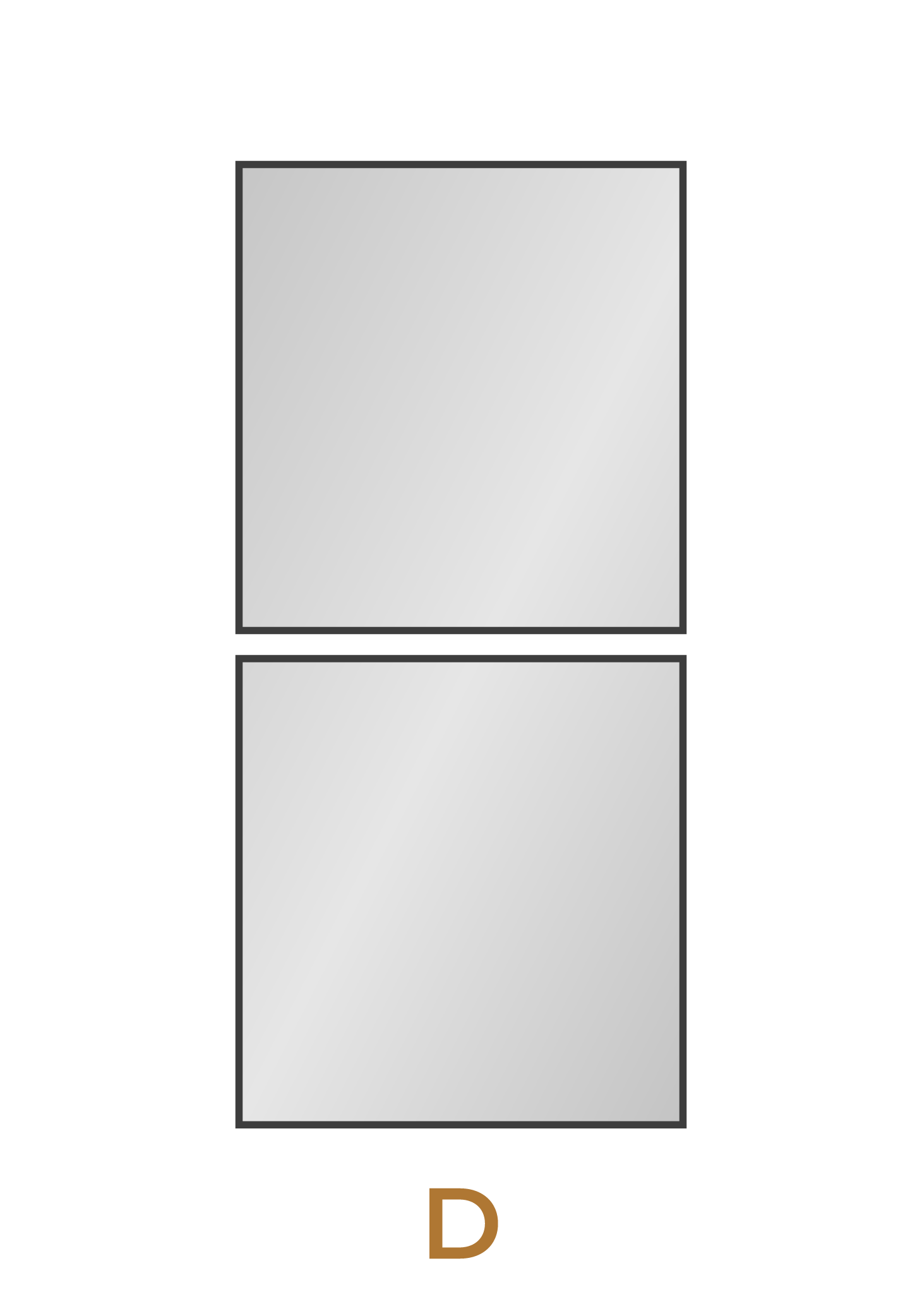 Rules:
The hand of the door is always determined from the outside.
The outside of an exterior door is the street or entrance side.
The outside of an auditorium door is the corridor or hall side.
The outside of a room is the corridor or hall side.
The outside of a closet door is the room, corridor or hall side.
The outside of a single communicating door is the side from
which the butts are visible when the door is closed.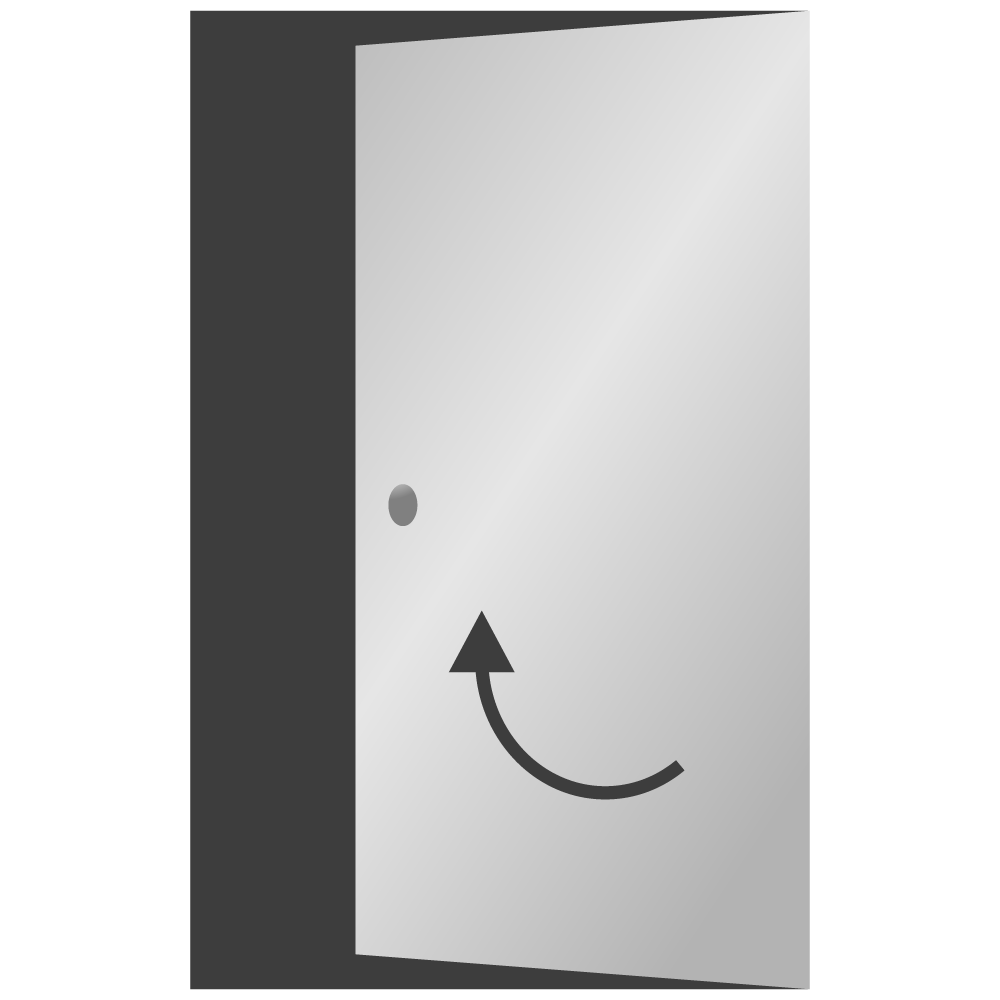 HAND OF DOOR:
RIGHT HAND (RH)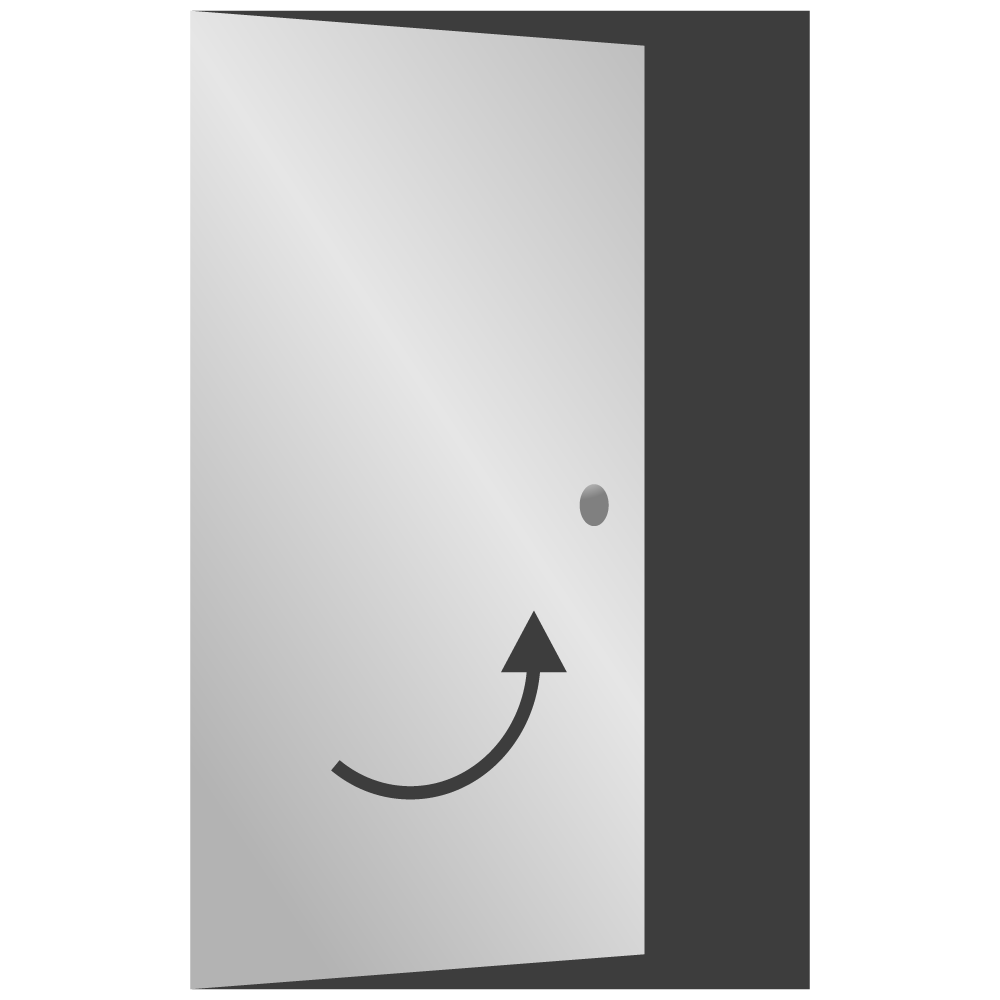 HAND OF DOOR:
LEFT HAND (LH)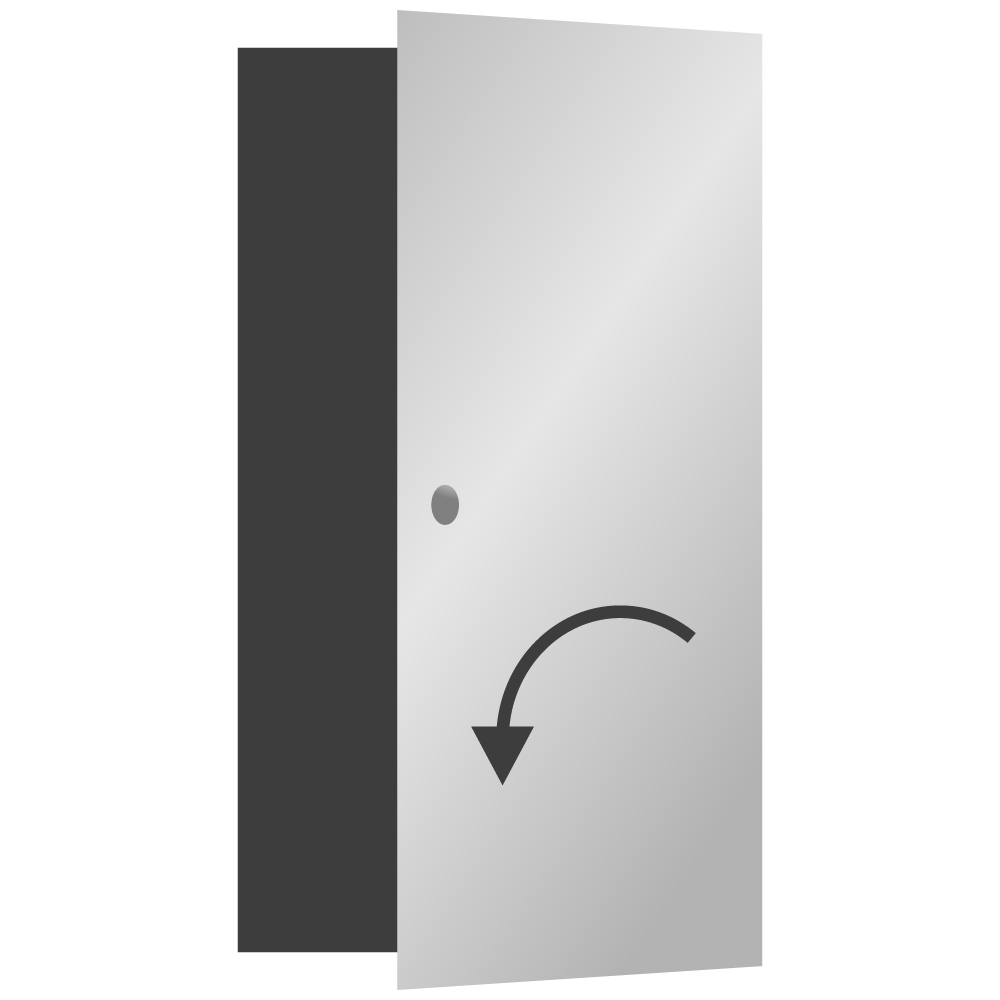 HAND OF DOOR:
RIGHT HAND REVERSE (RHR)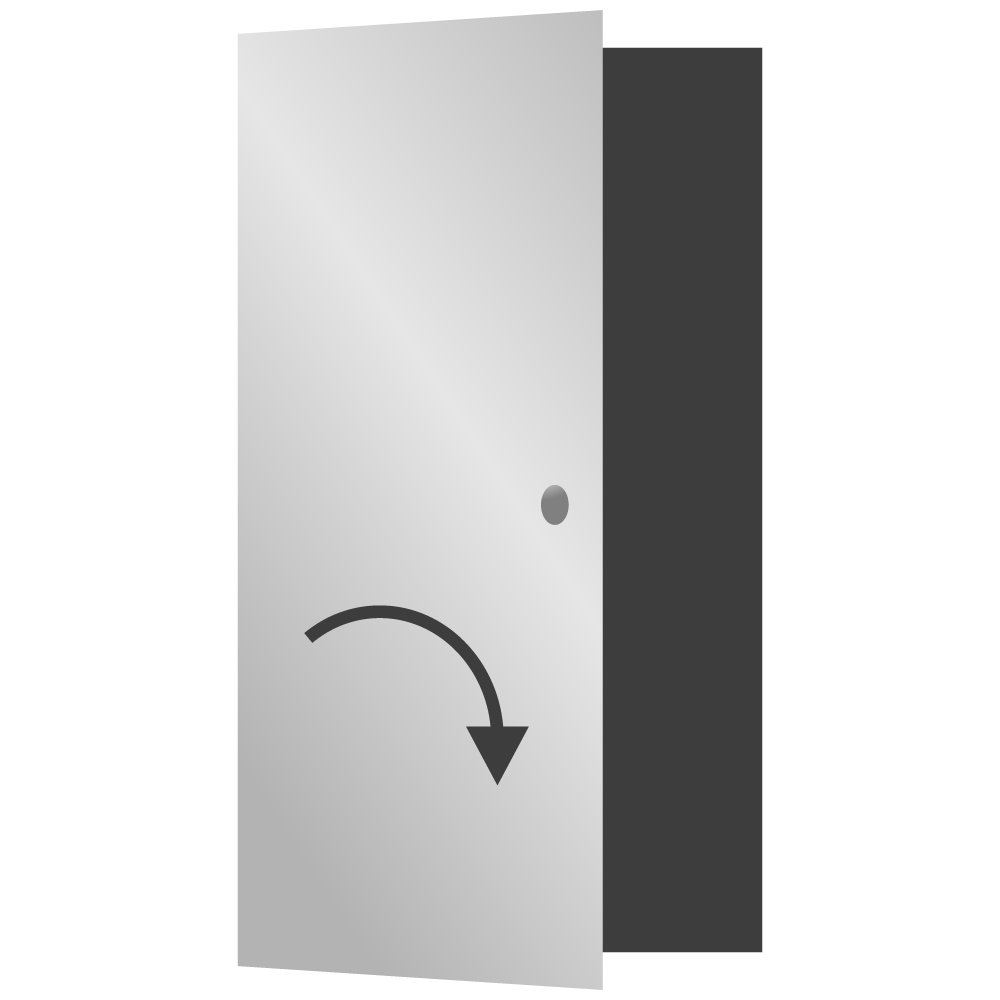 HAND OF DOOR:
LEFT HAND REVERSE (LHR)
Have a New Project Coming Up?
Fill out this form and we'll get in contact with you