Edmonton's Leading Commercial Door & Frame Provider.
For over 40 years, we've proudly supplied Canadian businesses and multi-family developers with the doors, hardware and accessories they need to stay safe and make memorable first impressions.
Commercial Wood & Steel Doors, Based in Edmonton.
Doors Plus More Inc. is a supplier of commercial and multi-family residential doors and hardware in Edmonton, Alberta. We have decades of experience outfitting businesses with commercial wood doors, steel doors, frames and hardware for any look or specification that you need.
As a leader in special-purpose door systems, including fire-rated doors, we are able to provide custom solutions that will fit nearly any application, give you peace of mind, and provide durable, lasting security.
As a response to COVID-19 and the supply chain shortage, we have opted to carry most of our products on-hand to eliminate long waits. We will have your door ready for you faster than anyone else!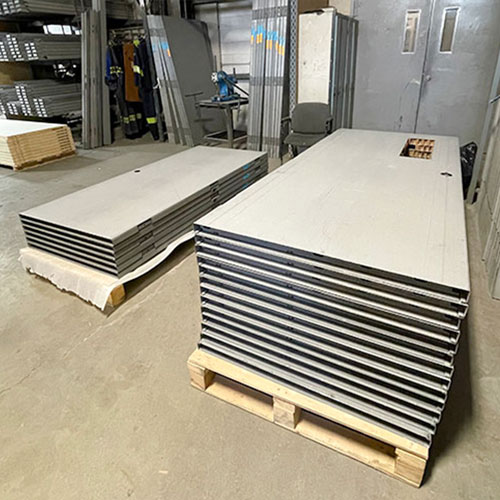 You want a door with strength and durability, but sleek and clean enough to impress your visitors. Fire-rated and built to last, we are your best choice for commercial steel doors.
You want a door that conveys your appreciation for aesthetics and gives off a warm, inviting appearance. Our wooden doors are responsibly sourced and have provided safety and security for over 40 years.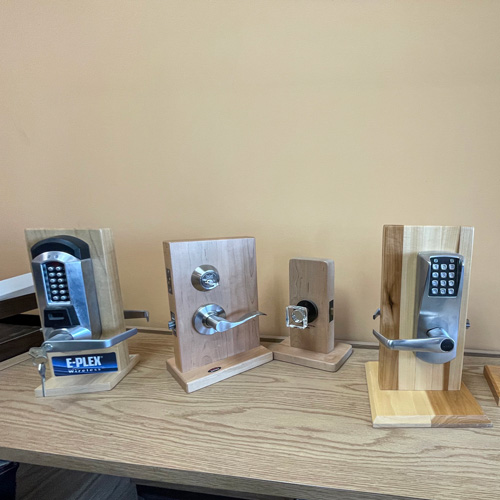 We keep a variety of hardware on-hand including premium, secure door locks, entry door knobs and other modern hardware for both wood and steel door options.
What Our Clients Have To Say
" I could probably go into sales for you. You guys rock! Great job, I will definitely be ordering again!"
I can't say enough good things about Doors Plus More. Professional, efficient, and the doors themselves look AMAZING! Thank you so much!
The doors Lynn and his team had installed came way faster than we had expected, and look absolutely beautiful. We just found our door people!