The "Plus More". We've got all the accessories you need to make anything door related an open and shut job.
Hardware & Accessories for Doors
Doors Plus More stocks and inventories a wide assortment of architectural hardware products that can be ordered and shipped out of our facility in Edmonton, quickly. Items not in stock and Special Order items may be ordered as well. Call or Email us today for Pricing and Delivery on any of our Featured Suppliers Products!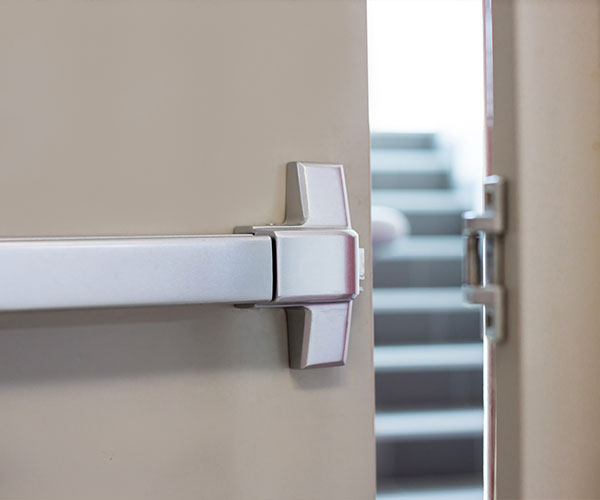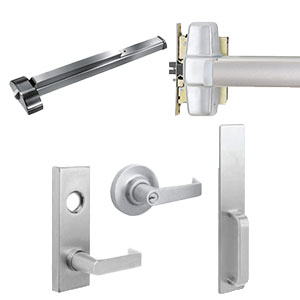 Exit Devices/Panic Bars
Made from high-quality steel or stainless steel, our fire-rated panic bars and exit devices come in a variety of either powder-coated aluminum or satin stainless finishes.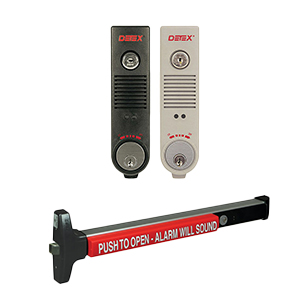 Exit Alarms
Deter unauthorized use of emergency doors and alert pedestrians to emergencies upon opening.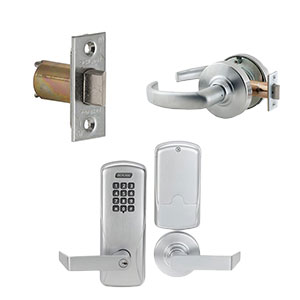 Locksets & cylinders
We supply top-of-the-line locksets and durable, tamper-resistant cylinders.
We can key different and masterkey any size project.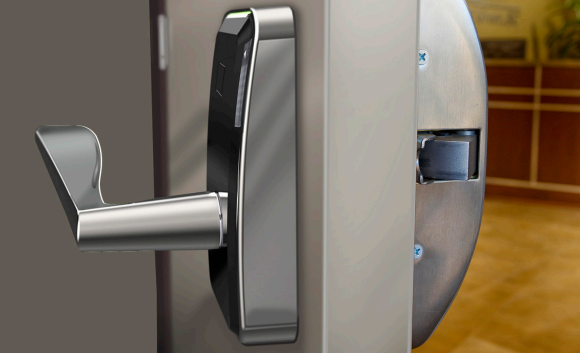 Electronic Locks
Modernize your office or
multi-family building with electronic office/suite entry, perimeter and amenity access and control.


Magnetic Locks and Holders
Commonly known as "Mag hold open" devices, electromagnetic door holders are a convenient way to keep even the heaviest doors open.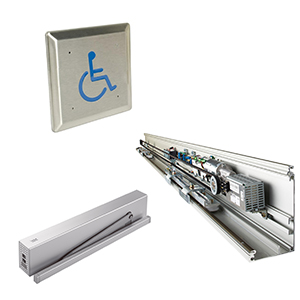 Automatic Door Operators
Make your place of business accessible to anyone with automatic door operators, built to comply with Accessibility Standards of Canada.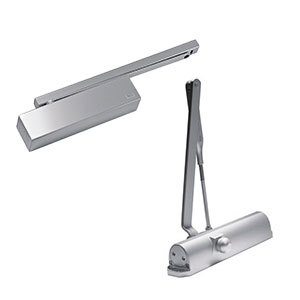 Door Closers
Enjoy smooth, constant mechanical door closing in any setting: schools and universities, hospitals and more!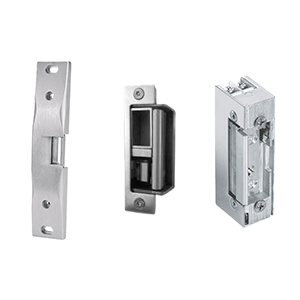 Electric Strikes
Fail-safe, or fail-open, electric door strikes lock when DC current is applied and can be opened manually during power failures.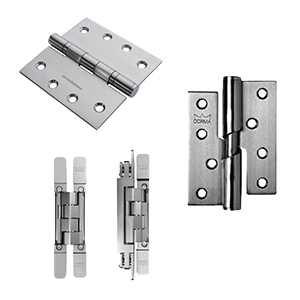 Hinges
Made specifically for heavy and frequently used doors, we supply door hinges of the highest quality for business and home.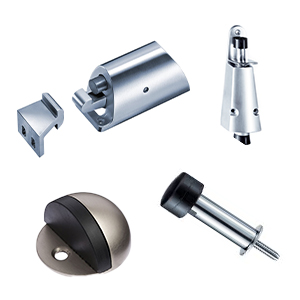 Door Stops and Holders
Perfect for high-traffic or welcoming environemnts, our door stops & holders are reliable and made to last.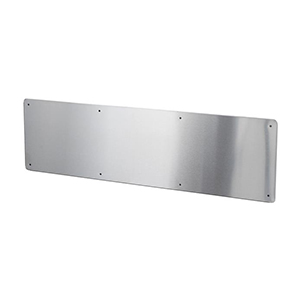 Protection Plates and Kickplates
Make your beautiful doors withstand the test of time with some added protection.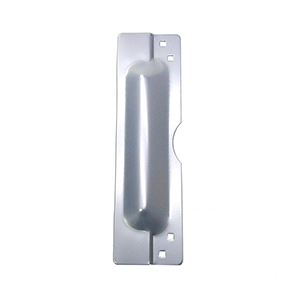 Latch Protector
Avoid break-ins and repairs with a door latch protector system. Available in both left and right facing applications.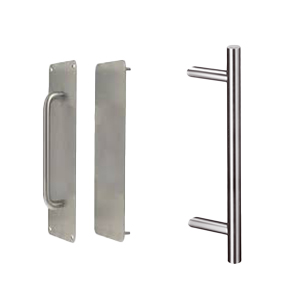 Push-Pull Hardware
Stylize your wood or steel doors with impressive push/pull hardware of all styles.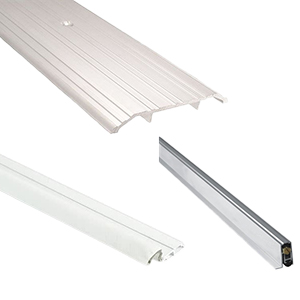 Threshold, Weatherstrip, and Seals
Keep the outside outside with our various door-sealing weatherstrips, thresholds and more.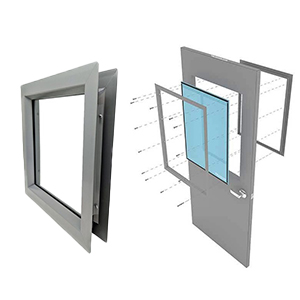 Lite Kits & Glazing
The perfect solution for visibility to the other side of the door. We offer a variety of sized lite kits with safety glass and fire ratings!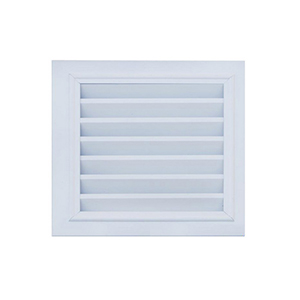 Louvers
Keep your room ventilated while still providing security and privacy with door louvers (door vents). Can be added onto both steel and wood doors.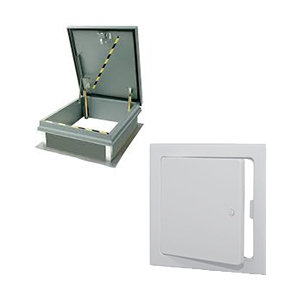 Access Panels and Roof Hatches
Easily access your roof in a safe and secure manner with our reliable hatch selections.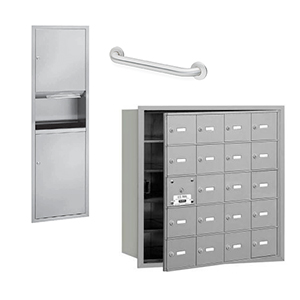 Mailboxes & Washroom Accessories
We offer more than doors! Shop various affixes to your home or business with us today.


Have a New Project Coming Up?
Get in contact with us today with your door needs